On the Giants' opening drive of Monday night's 24–3 loss to the Seahawks, New York unsuccessfully attempted a "tush push" play to get a first down.
The Giants walked away from the play not just with embarrassment, but also without two players as rookie center John Michael Schmitz and tight end Daniel Bellinger were both injured on the play.
Schmitz and Bellinger left the field after the play and didn't return to the game. According to ESPN, Schmitz injured his shoulder, while Bellinger hurt his knee. Both players will undergo tests on Tuesday to see how serious their injuries are.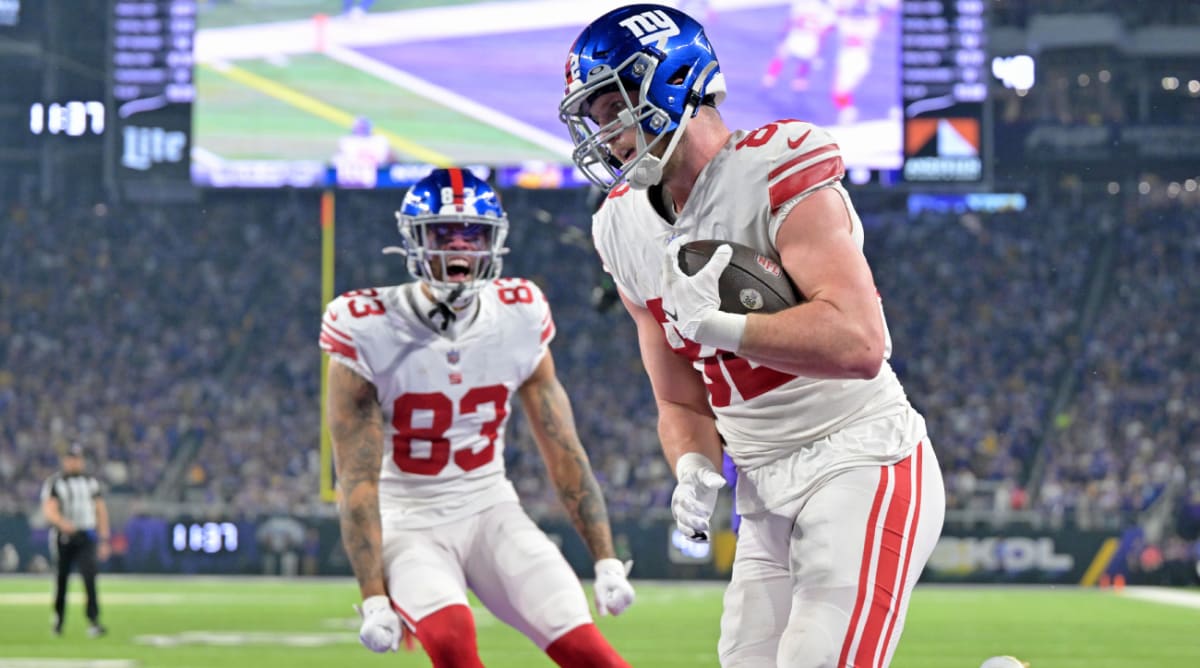 After the game, this "tush push" attempt didn't seem all that worth it with the team now down two players. However, at the time it sounded like a good option with the Giants facing a fourth-and-1. It seemed likely that quarterback Daniel Jones could sneak for the one yard with the help of his backfield players pushing him.
"You walk through it," coach Brian Daboll said after the game. "It's not a live rep of practice. We've been successful at it. Just not on that one."
The Giants fell to 1–3 on the season after Monday night's defeat.