Prevent yourself and other household members from getting sick with these tips
The flu season occurs during the fall and winter. During these months, taking the appropriate precautions to keep yourself and your family members or roommates from getting sick is important. However, despite all the preventive measures you may take, someone in your household may get the flu. Once you know someone is sick, it's essential to care for them and ensure you and everyone else stay healthy.
Shop this article: Clorox Disinfecting Wipes, Purell Advanced Hand Sanitizer Refreshing Gel and Puffs Ultra Soft Non-Lotion Tissues
How does the flu spread?
The flu, also known as influenza or seasonal flu, is a highly contagious respiratory illness, according to the American Lung Association.
The illness spreads when a sick person coughs, sneezes or breathes out infected droplets and someone else breathes them in. The flu arises from one of three strains: A, B and C, but the most severe illnesses are due to strains A and B. The flu droplets may also be found on surfaces such as plastic and stainless steel and are transferred through the eyes, nose or mouth.
About 5% to 20% of people in the United States get the flu annually. The severity of the flu varies with each person, with some having mild forms of the illness and others having severe symptoms that can lead to hospitalization or death.
The flu affects your nose, throat and lungs and causes symptoms such as a high fever and muscle aches.
Other signs and symptoms of the flu include the following, according to KidsHealth:
Chills
Headaches
Dizziness
Loss of appetite
Tiredness
Coughing
Sore throat
Runny or stuffy nose
Nausea or vomiting
Weakness
Diarrhea
If you get the flu, you may notice symptoms one to four days after exposure. Most people have a mild flu and won't need medical attention. Most people who rest at home can get better within a week.
However, if the illness becomes severe, it may lead to complications such as pneumonia, ear or sinus infections, dehydration and the worsening of chronic diseases like asthma, diabetes or congestive heart failure.
Certain people are more likely to deal with severe complications of the flu, such as:
Kids ages 5 and up.
People who are immunocompromised (weak immune system) due to an illness or medical treatment.
People with chronic conditions.
Kids who take aspirin daily.
People who are obese.
People who are pregnant or just had a baby.
People residing in long-term care facilities, such as nursing homes.
People 65 years and older.
Tips for staying healthy when a household member has the flu
You can reduce your chances of getting the flu from your household member by taking the proper precautions to protect yourself and others in the home.
Here are some tips for preventing the flu, according to the Cleveland Clinic:
Get vaccinated: Ensure you and everyone in your household get vaccinated yearly. The flu changes every year, so it's important to get an updated version every year. The vaccination is offered as a shot or a mist.
Wash your hands often: Make sure you wash your hands frequently with soap and water. When that's unavailable, use an alcohol-based hand sanitizer.
Cover yourself: Cover your mouth and nose whenever you cough or sneeze. Also, cough or sneeze into your elbow or tissue instead of your hand. If you use tissues, immediately throw them in the trash after use.
Limit time around sick people: Because you're living with someone who is sick, this might be challenging, but try to keep your distance and place them in their room or space if possible.
Wear a mask: Consider wearing a KN95 mask to limit the spread of the flu. This is especially important if you're a caregiver for the person who is sick.
Don't touch your face: Avoid touching your face, eyes, nose and mouth, as this is a common way to get infected with the flu.
Don't share: Avoid sharing your food or eating utensils with other people.
Stock up on cleaning supplies: Be sure to have disinfectant wipes, sprays and other products to stop the spread of germs in your household.
Best flu prevention products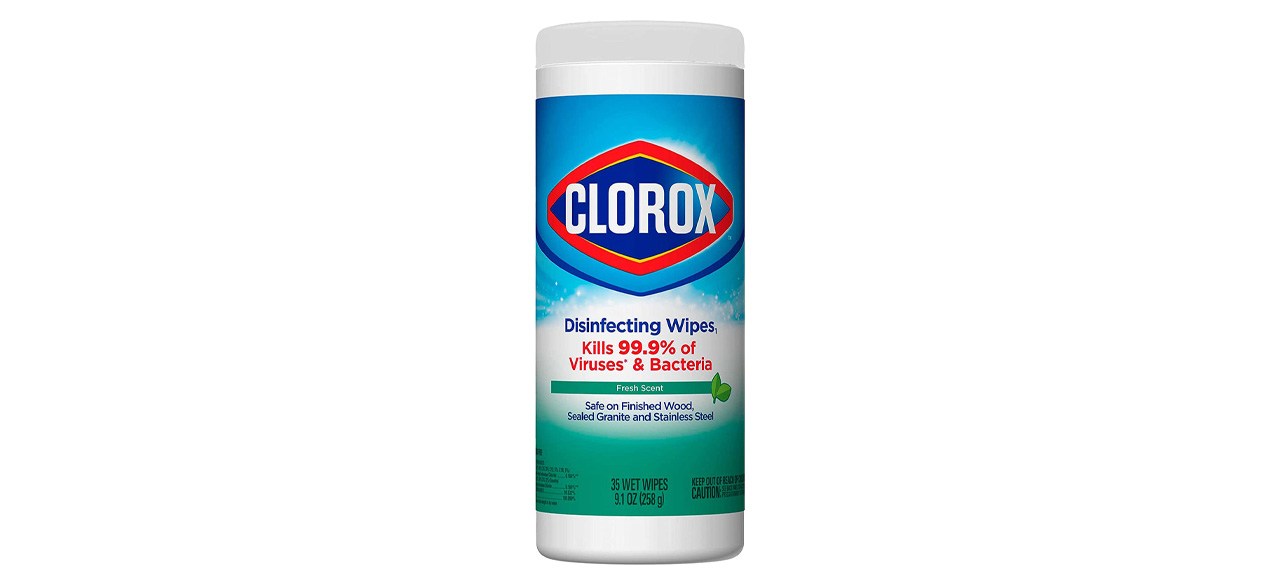 Keep surfaces germ-free in your home with disinfectant wipes. This 35-count of wipes gets rid of 99.9% of germs, including influenza A. They have a fresh scent, are bleach-free and can be a great household cleaner.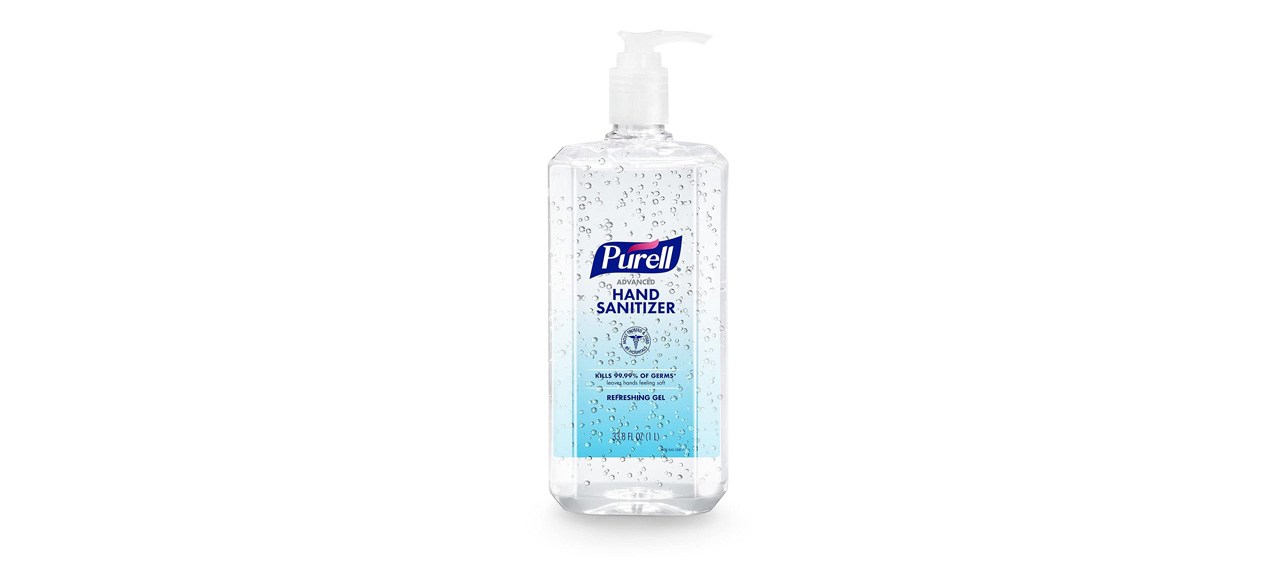 Purell Advanced Hand Sanitizer Refreshing Gel
Hand sanitizer is a great backup for keeping your hands clean when hand soap is unavailable. This 1-liter of hand sanitizer gel eliminates 99.99% of germs on your hands. It has a clean scent and evaporates quickly. It is free of triclosan, parabens, phthalates and preservatives.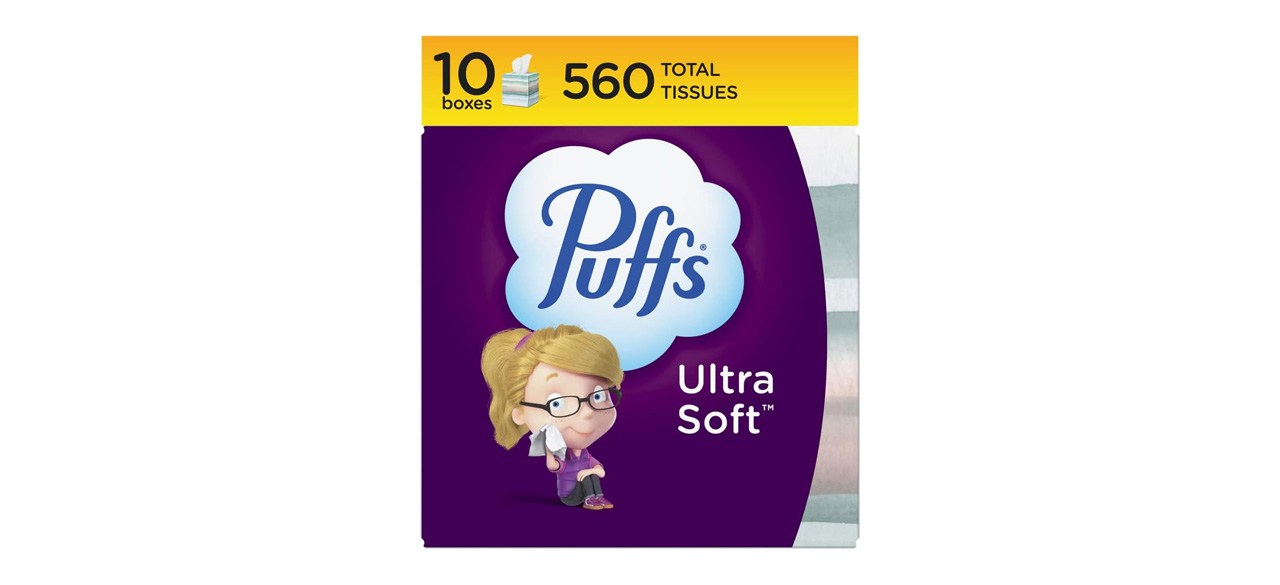 Puffs Ultra Soft Non-Lotion Tissues
Tissues can catch germs before they spread in the air. This pack contains 10 cube-sized boxes of non-lotion tissues. They are gentle on your skin and are small enough to be placed anywhere in your home. They also don't contain perfumes or lotions.
Want to shop the best products at the best prices? Check out Daily Deals from BestReviews.
Sign up here to receive the BestReviews weekly newsletter for useful advice on new products and noteworthy deals.
Taneia Surles writes for BestReviews. BestReviews has helped millions of consumers simplify their purchasing decisions, saving them time and money.
Copyright 2023 BestReviews, a Nexstar company. All rights reserved.